Max Hutchins and Les Hentschel started in the workshop at 105 Fitzroy Street in August 1980. They entered the empty building with two tool boxes, second hand office furniture and a table and chairs that Les had repainted. Les and Max worked together until Max's brother Trevor joined them in the mid-eighties. Les retired after 10 years and Max and Loris have continued the business which has survived droughts, recession and high interest rates. The empty shed gradually filled with equipment and parts to be sold.
The business has enjoyed a great relationship with customers from the surrounding area who sometimes just call to say hello when they are in Dubbo. Over the year's sons Matthew and Jeremy have been employed by the business and in February 2010, youngest son Philip joined the team to perhaps ease his parents into retirement.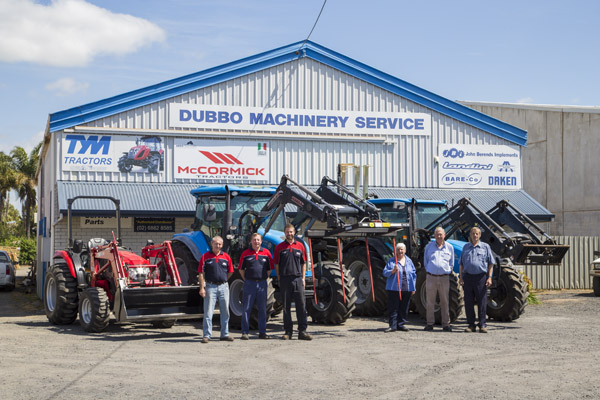 Both Max and Trevor have enjoyed the thrills and disappointments of motor racing. Trevor has had success at Bathurst driving his EH Holden and in Max's 1972 Monaro. Max and Trevor have used their skills to support Terry Clark in his fundraising efforts for the RFDS Outback Trek. Max and Loris are very grateful to their clients who have supported them over the past 40 years and sincerely hope that prosperity will come to their customers both on land and in related rural industries. They would like to thank their loyal staff, Trevor, Bob and Philip who together make a successful team.